Ishka   :  Cuddle Therapist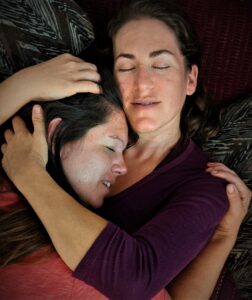 Ishka has lived in Asheville NC since 2011 and has been offering healing touch professionally for fifteen years.  She has training in massage, therapeutic touch, listening psychology, and co-counseling, plus she is compassionate and empathetic. She is a firm believer that touch is a vital part of the human experience – one that can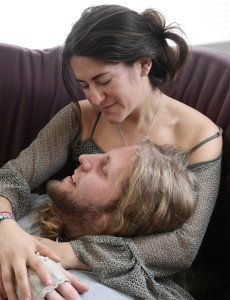 catalyze growth, healing, and transformation. She is passionate about creating a safe space for genuine connection and her goals in life are to help other people experience happiness, connection, and acceptance. People who are held by Ishka often experience grounded relaxing calmness. 
come lay beside me  –  Listen to Ishka & friends sing about snuggling.  This the chorus of a song written by Timothy Isaiah Mosteller.  
Additional cuddlers sometimes available for referrals.