A thirty-minute session is $40

A one hour session is $75

A ninety-minute session is $90
We also offer package deals for repeat clients
4 one hour sessions = $250; $62.50 per hour

6 one hour sessions = $350; $58.33 per hour
LOW INCOME discount – One hour session for $50; If you feel like you may qualify for this discount, please feel free to inquire when you make your appointment. We reserve one sessions per week at this discounted rate.
OUT-CALL sessions are available for an added $1 a mile round trip. If you are at a hotel with paid parking or Valet services you will be responsible for covering this cost.  
Longer and overnight sessions are available for repeat clients.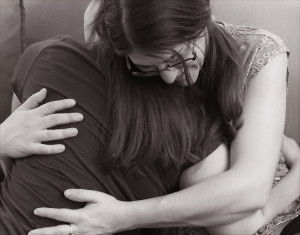 SPECIALS/DISCOUNTS: 
-Refer a friend; after they book a session with us, you will receive a $20 credit towards your next full priced appointment.
–GOLOCAL card holders save $10 on their first 60 or 90 min session. If you love Asheville's unique, vibrant independent businesses, show your support by purchasing the new 2020 Go Local Card. More than 500 independent local businesses like ours are participating.
Please fill out our intake form and schedule an appointment with a therapist via phone.  Payment via Paypal or Venmo is required in order to reserve your first appointment.  Appointments cancelled more than a week in advance are eligible for a full refund.  Appointments cancelled more then 24 hours before the appointment are eligible for a 75% refund.  And appointments cancelled less than 24 hours in advance do not receive a refund unless its an emergency.   
Call us at (828)-HUG-ME36 [828-484-6336]
Email us at HoldmeAVL@gmail.com