Touch is a basic human need… embrace it.

Give yourself the amazing gift of nurturing touch and connection!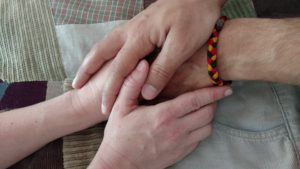 Call : 828-HUG-ME36   —  [828-484-6336]
Email : HoldMeAVL@gmail.com
I am now offering VIRTUAL "Pillow Talk" SESSIONS! Could you use some extra support and loving connection during what many people are finding to be a very challenging time? While human touch is absolutely a basic need for most of us, being deprived of healthy connection can lead us into deeper isolation and depression which can lead to a decline in physical health.  I can offer connection, kindness, attention, presence, and care virtually. I can't touch you, but I can connect with you.
I am offering virtual pillow talk sessions at ½ the price of in person cuddle sessions.
             30min- $20
              60min- $35
If you have interest in making an appointment give me a call (828)484-6336 or send me an email holdmeavl@gmail.com
Include
~ at least 3 different options of day/time you are available for a session. [I will be available from 9am-9pm] ~indicate if you want a 30 or 60 min session
~share with me if you have any specific goals for the session.
~let me know if you have a preference for Zoom or Google-meet.
~your name and contact information
NEW CLIENTS: Blacklisting will result from the request of sexual services. Please take the time to read our intake form prior to booking your first appointment. If you have the ability to print this form and bring it filled out please do so as it saves time during your appointment.