Touch is a basic human need… embrace it.

Give yourself the amazing gift of nurturing touch and connection!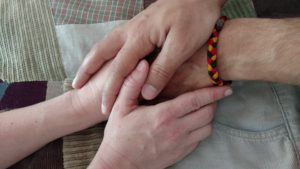 Call : 828-HUG-ME36   —  [828-484-6336]
Email : HoldMeAVL@gmail.com
NEW CLIENTS: Blacklisting will result from the request of sexual services. Please take the time to read our intake form prior to booking your first appointment. If you have the ability to print this form and bring it filled out please do so as it saves time during your appointment.