All Classes and Workshops take place at the Fermentation Station which is located 2 miles north of Downtown Asheville.
Spring CRAFT CLASSES: All classes are on Tues evening from 6-8pm
Feb 28th- Pine-need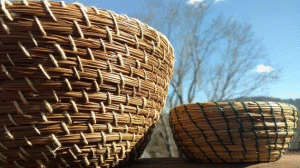 le Baskets:
we will be sewing long leaf pine needles into  beautiful coiled baskets. Please bring scissors.
March 7th- Free-form Kudzu Baskets:
learn to weave a beautiful basket out of these invasive vine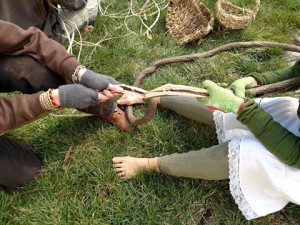 s. We will also be talking about the plant and other uses.  As a class we will be ripping these strong vines into thinner fibers. If you have them, please bring a sharp knife and hand pruners.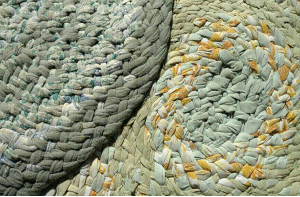 March 14- Four-strand Braided Rag Rugs:
this style of braid-weaving is so much stronger than your grandmas rug.  No sewing involved! Bring scissors. Also, if you have specific color schemes you want your rug to have, I recommend bringing your own sheets, as the options I provide may be limited.
Each of these classes is $25 if registered and paid in advance, $30 the day of, or $60 if  you pay in advance for all 3 classes.  All materials are included in the cost.  There are only 10 spots for each class, so sign up early if you want to be guaranteed a spot.   Diversity Scholarships available, please inquire.
FERMENTATION FRENZY! Saturday March 4th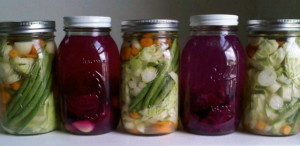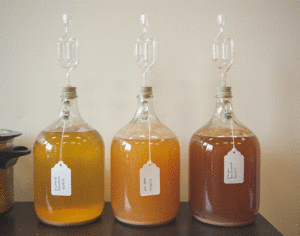 10am-noon: Kraut, Kimchi & Salt-brine Veggies.
We will be talking about and making kraut, kimchi, and salt-bring veggies.  Bring two clean wide-mouth pint sized jars to class, and go home with delicious ferments we will be making in class. This portion of the day will be taught by Meg Chamberlain with Fermenti. $20 in advance; $25 day of.
1pm-4: MISO Madness!
We will be exploring traditional Japanese 2 part fermentation. We will talk about the history and health benefits of miso. You will go home with hands on experience, directions, and koji spores.  $25 in advance: $30 day of.
5pm-7: MEAD Mayhem!
We will be talking about mead and how to make it and then everyone will be making their own gallon of mead to take home.  You will be given your own 1 gallon glass jug, an airlock and bung, and the honey and herbs needed. $30 in advance; $35 day of.
$65 if you pay in advance for all 3 fermentation classes.  All of the fermentation classes will include tastings of homemade ferments.
Diversity Scholarships available, please inquire.
To register for any of these classes, call 828-484-6336 or email HoldmeAVL@gmail.com.