Asheville Cuddle Collective 

offers monthly events! Check back regularly or join our email list for updates.
Explore conscious connection, authentic consent, empowered boundaries, and nurturing touch! We all need touch and affection.
Join our our meetup group!  
Join our our Facebook group! 
If you want to be on our monthly email list send us an email- holdmeavl@gmail.com
Snuggle Party–  6:45-11:00pm click HERE for details
~ a non-sexual event that invites you to explore platonic intimacy with like-minded people in an environment that upholds personal boundaries and respect through a supportive framework of mutual agreements that maximize safety and create a space of easy openness and compassionate connection.
Snuggle & Serenades – An evening of Connection games/activities + being serenaded by local talented guest musicians.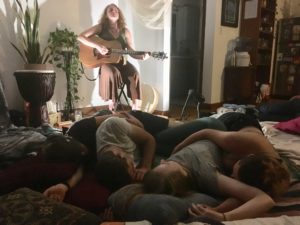 Sensual Snuggle Events –  6:45-11pm click HERE for more information 
~ an exploration of intentional sensuality. We believe there are plenty of beautiful, open-hearted and self-aware people in our community who would love to participate in a new way of being in the world together. The purpose of these events is to to gather those people together and co-create a time and place where everyone feels safe, welcome, and wanted. A safe and intentional container where our innate erotic innocence can emerge, allowing our shared desires for physical, emotional, and spiritual connection to be mutually met in a delightful way.
Snuggle in the Park – an outdoor daytime event happens seasonally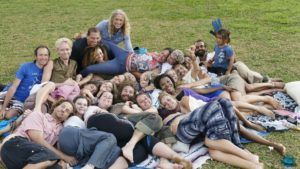 ______________________________________________________
There's no question about it. Nurturing, welcome, consensual touch is good for your body, your heart, and your spirit. Your nervous system, blood pressure, and emotional health all benefit from healthy, heart-full touch! Safe touch also enhances your ability to connect with and trust people, your capacity to respect and care for yourself, your creativity, and your sense of safety, comfort, and belonging.
Though touch is natural, the skills that make it welcome and enjoyable need to be learned and practiced. Skills of communication, boundaries, asking for what you want, and saying 'Yes' or 'No' with clarity and kindness.
**Note: These are drug & alcohol free events. Please respect this intention.